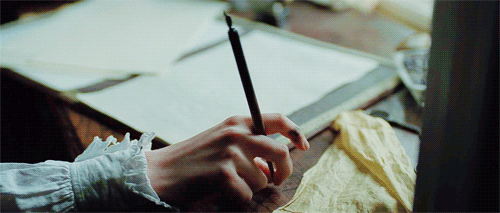 Author FAQs
Do you have a manuscript
that should be published for world-wide impact?
​
What is North Star Ministry Press LLC or Nsmpress?
Nsmpress is a book imprint, a boutique publisher of soft-cover and e-books (hardback for select offerings), specializing exclusively in publications deemed to fit comfortably within the historic Spirit and Word Worldview. Of special interest are works in theology, Biblical interpretation, Christian living, cultural analysis, empowerment for the underprivileged, church history and personal piety. We are not a self-publishing, indie, hybrid or vanity publisher.
​
Must approved authors subscribe to a particular statement of faith?
No. However, our Worldview Statement describes the flavor of our convictions. The bottom line is that through publishing, we desire with your partnership, to proclaim the truth of God's Word for the love of God's people.
​
Will the publishing of my book cost me anything?
Your contribution, which is significant, consists of the time, toil and tears it takes to write your book! If your book is selected for publication, there will be no financial costs or fees expected from you, the author. As a not-for-profit Christian organization, our priority is to publish books for the quality of their contents, not their potential for profits. Still, we do know that promoting good books should sell as well.
​
Is there the usual lengthy, arduous and complicated submissions process?
No. Simply begin a conversation with us regarding your proposal. When upon request you email a one-page executive summary of your book, along with your CV, we will let you know promptly where you stand and whether we would like to consider your manuscript for publication. That's it.
Will I need to purchase an ISBN?
No. Nsmpress absorbs the cost of your ISBN registration along with the other publishing expenses.
​
May I submit a PDF of an already typeset manuscript?
No. All manuscripts should be submitted in "clean," unformatted Microsoft Word files (with only paragraph markings, but not indents). Your manuscript will be professionally typeset and formatted by members of our team.
​
Which Bible translations should I use in my book?
Nsmpress currently sanctions the KJV, ESV, the English Dort Bible, and NASV. If you desire to use other translations, you must secure permission from the publishers where appropriate.
​
Who is responsible for copy editing my manuscript?
Your manuscript must be edited and proofed (Chicago-Style) prior to submission. Expecting good writers, we provide only light copy editing and retain typical editorial prerogatives regarding the title and content, primarily non-substantive formatting adjustments in the work. You will receive pdf and hard-copy proofs for your review prior to publishing.
Who will be designing the cover?
Nsmpress graphic designers will create a cover for your book and the editorial committee will make the final decisions. However, we do invite and value input from the authors themselves.
​
Should I find endorsers for my book?
It is a good idea to have someone of some influence to write a Foreword and, perhaps, others to write endorsements that can be used on the cover and in publicity materials. When a contract has been issued and preliminary formatting has taken place, Nsmpress will notify you when to contact such persons and if they are willing, we will send them a draft pdf of the book to review.
Should I find reviewers for my book?
When the book is released, it will be a good idea for you to contact publications to review your book. Nsmpress will do this in a limited way to select publications, as deemed appropriate. We will provide review-copies of your work to those willing to consider your book for a review.
​
Will my book be available as an eBook?
Yes, in most all cases, as per your book contract. You need not submit anything more than the unformatted Word manuscript for Nsmpress to do the complete formatting for your e-book. In light of technological developments we anticipate a strong market for e-books.
​
How much will my books sell for on the market?
The selling and list pricing of your book will depend on its size, as well as our professional estimation of its current market value. The retail price may vary due to ongoing sales negotiations. Occasional, or seasonal, book sales may be run to promote your print or e-book. Bulk sales to distributors will be priced wholesale. In every way we will strive to get the best price possible to reward your hard work.
​
Do I, as the author, receive a discount on my book?
Yes. Your contract will stipulate an author's discount on the purchase of individual copies and greater discounts when purchased by the case (24+). You may distribute these as you wish.
​
Will I receive royalties for my books sold?
Absolutely! Your book contract will spell out in detail a royalty structure for your soft-cover and e-books, which will be a percentage of the selling price (including author discounted purchases).
​
Where will my book be sold?
Nsmpress will make your book available globally through platforms such as Amazon, Christian Book Distributors, Google Books, as well as our own website, online book stores, Facebook page and email newsletters. Depending on the subject of your work, distribution agreements may be established with reputable book distributors.
Should I be involved in promoting my book?
Yes. Definitely. Unless you are already a well-known author, your promotional activities will be key for your book to gain traction in the market. Though left to the discretion of the author, a vigorous social-media presence is strongly encouraged (blogs, Amazon Author Page, Google Knowledge Panel, your email lists, Facebook, Twitter, et al), as well as activities such a speaking-events, book-signings, conferences, book reviews, publishing articles on related topics, book giveaways, etc. You are free to sell as many of your books as you like, at the price of your choosing, based on your author's discount. Note: If you wish to finance the placement of an ad in a magazine or journal, we will help you design and deliver a professional ad at no additional cost to you.
Will my book be available in local bookstores?
Make an appointment with the bookstore manager or book buyer to discuss the possibility of carrying your books. Either you can provide copies or we can, if they establish an account with Nsmpress. Less than 1% of published books are carried in bricks-and-mortar establishments but there is often a willingness, even desire, to carry books of local authors. Nsmpress stands ready, at no cost to you, with professional support and advice for all your promotional efforts.
​
How long does it take to get my book published with Nsmpress?
Ordinarily, 90 days or less from the time your book contract is signed to the day the finished product is in your hands and hits the market.
​
Will my book become a best-seller?
Does your book come from your heart? Do you desire to share your heart with others? Then we can help. If your book submission is accepted by Nsmpress, that means we believe in your book to the extent of making a sizable investment to get it published and on the market, at no cost to you. True, sometimes it takes a subsequent book for an author to get noticed. All that stated, perhaps your book was written for such a time as this to touch the hearts of many, near and far.
Nsmpress
Copyright (c) 2019-2021
North Star Ministry Press LLC
All Rights Resereved